Boiler room leak
7/11/2018 (Permalink)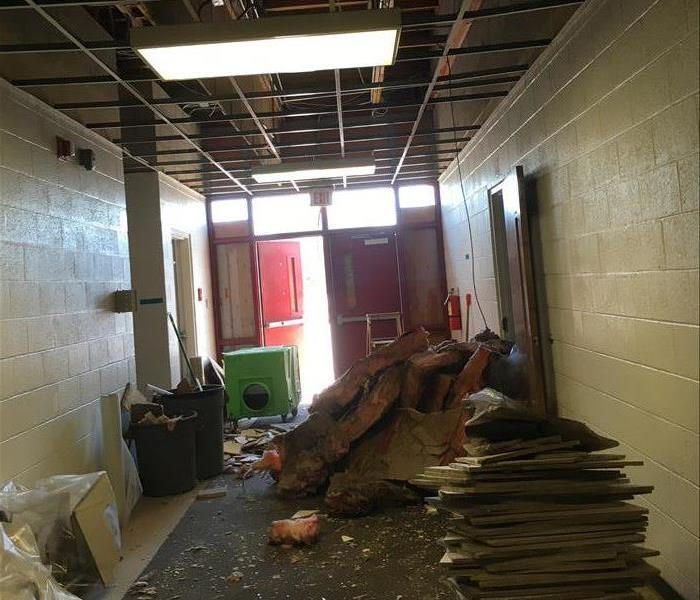 A boiler room leak can be a huge problem. Not only can it lead to rust and corrosion, but any other issues. Four main reasons it can be quite possibly be is pressure issues, damaged seals, cracks in the body and loose joints. Corrosion will cause pipes and tanks to weaken overtime allowing water to leak. If water is to leak, that will open your building up to a whole new batch of issues.
No matter what the reason, having water leaking in the building is always a bad sign. If you let it go untreated it can lower the value of your property and possibly make it harder to sell. It can be an eyesore and extremely hard to cover up with paint. An inspector can spot it easily and report it which in turn can make a potential buyer less interested in purchasing your property. It can also cause a ton of external damage as well.
It can also damage ceilings. The longer you wait to hire a company to clean it up, the bigger your problem will become. Paint on the ceilings can discolor and plaster may bulge. It can also lead to holes in you concrete, ruin your electricity, break down carpet, ruin your drywall, and cause health hazards.
If you suspect any leaking please call the professionals at SERVPRO so we can help make it look "Like it never even happened."