Bats are everywhere!
8/26/2019 (Permalink)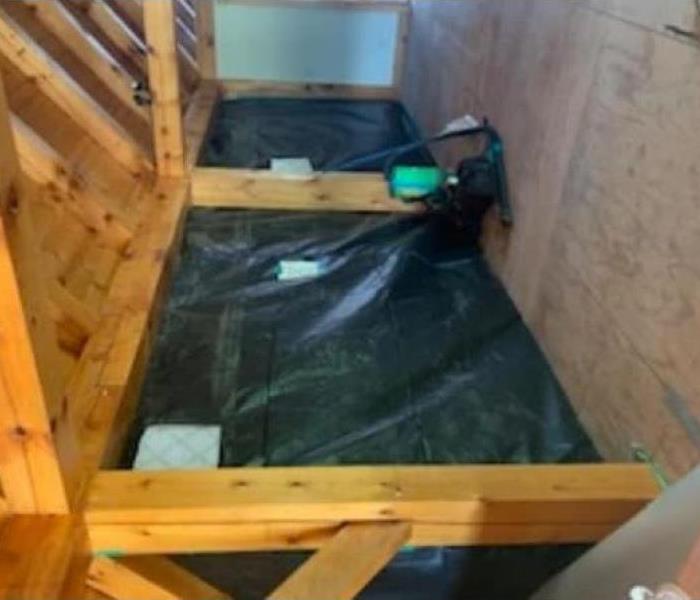 Zach, Jeremy and Justin started working on a house in Jackson, Wy last week. The house is in the process of being remodeled and the contractors found that bats had gotten into the ceiling and had made a mess. They set up containment and set an air scrubber with a charcoal filter to help with the smell. Then they removed all the affected materials and hepa vacuumed and treated with anti-microbial. They will then do a CL02 treatment to remove all smells.
On www.getbatsout.com they explain better why bats and their droppings can be so dangerous.
The Hidden Danger of Bat Guano
Ask nearly anyone, and you'll hear that bats (although beneficial in insect control) can be dangerous because they carry rabies. But a lesser known danger, and one that is not as easy to avoid, is histoplasmosis. Histoplasmosis is a disease you can get from exposure to bat guano (bat droppings).
Below is a quick list of common questions we get about histoplasmosis.
What is Histoplasmosis?
It is an infectious disease caught by inhaling the spores of the histoplasma capsulatum fungus. While it is not contagious between two people, the disease can affect a wide variety of the population who may not even be aware they are at risk.