They smell great... But beware!
8/26/2019 (Permalink)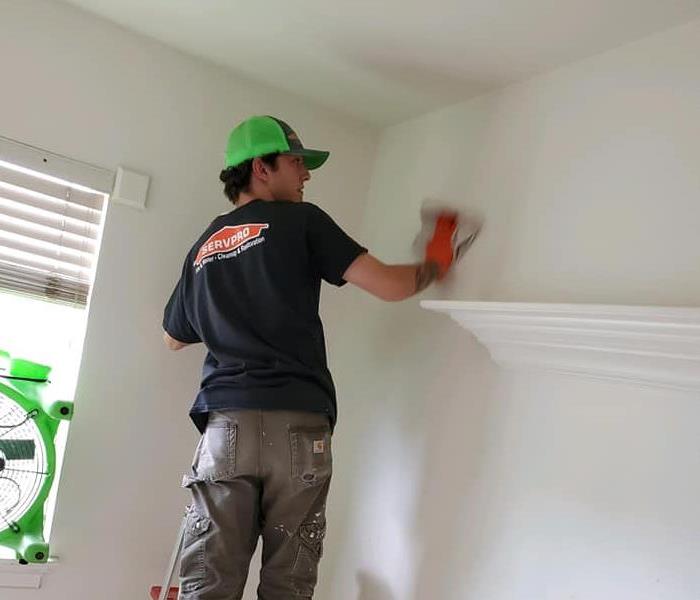 Our crew was called out to a fire job this last week. The disaster happened because of a candle that caught a couch on fire!
According to the National Fire Protection Association, U.S. fire departments responded to about 9,300 home structure fires started by candles between 2009 and 2013. Those fires led to 86 deaths, 827 injuries, and $374 million in direct property damage.
On candles.org they give these safety warnings.
Always keep a burning candle within sight. Extinguish all candles when leaving a room or before going to sleep. Be sure the wick ember is no longer glowing.
Never burn a candle on or near anything that can catch fire. Keep burning candles away from furniture, drapes, bedding, carpets, books, paper, flammable decorations, etc.
Keep burning candles out of the reach of children and pets.
Trim candlewicks to ¼ inch each time before burning. Long or crooked wicks can cause uneven burning and dripping.
Always use a candle-holder specifically designed for candle use. The holder should be heat resistant, sturdy, and large enough to contain any drips or melted wax.
Be sure the candle-holder is placed on a stable, heat-resistant surface. This can help prevent heat damage to underlying surfaces and prevent glass containers from breaking.
Keep the wax pool free of wick trimmings, matches and debris at all times.
Always read and follow the manufacturer's use and safety instructions carefully. Don't burn a candle longer than the manufacturer recommends.
Keep burning candles away from drafts, vents, ceiling fans and air currents. This will help prevent rapid, uneven burning, and avoid flame flare-ups and sooting. Drafts can also blow nearby lightweight items into the flame where they could catch fire.
Always burn candles in a well-ventilated room. Don't burn too many candles in a small room or in a "tight" home where air exchange is limited.