Fire safety
8/30/2018 (Permalink)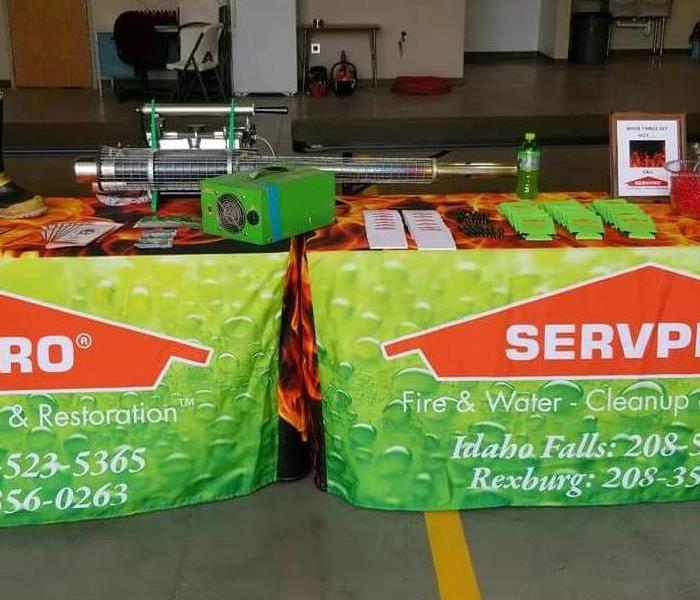 When dealing with residential fire safety, time is of the essence. Fire spreads quickly and relentlessly. Fire is unforgiving and quick to engulf anything and everything in its path. In just two short minutes, a fire can become life threatening. In just five minutes, an entire home can be engulfed in flames.
Being aware is not enough but knowing the proper preventative actins to take may help. Here is some expert's advice that may help.
-Having a working smoke alarm provides a 50% better chance of surviving.
-Overloading electrical circuits, ignoring frayed cords, and running extension cords as a permanent source of power are also common hazards. Extension cords should only be used temporarily. Not as a permanent solution.
-Make sure your family designates an outside meeting place in the event of a fire.
-It's best to make the kitchen no-child zone if you can.
-Make "fall & crawl" a part of the escape routine so children understand that the temperature and air quality are more survivable lower to the ground.
-Always have an emergency plan and go over it over and over again. The more your children know and remember the better the situation will be. Practice makes perfect and understanding the plan helps.
If you happen to have a disaster please give us a call at (208)523-5365. We are open 24 hours a day 7 days a week for all your cleaning and restoration needs. We are on call so we can be there immediately to help you with your disaster.