Mold in the attic
2/3/2020 (Permalink)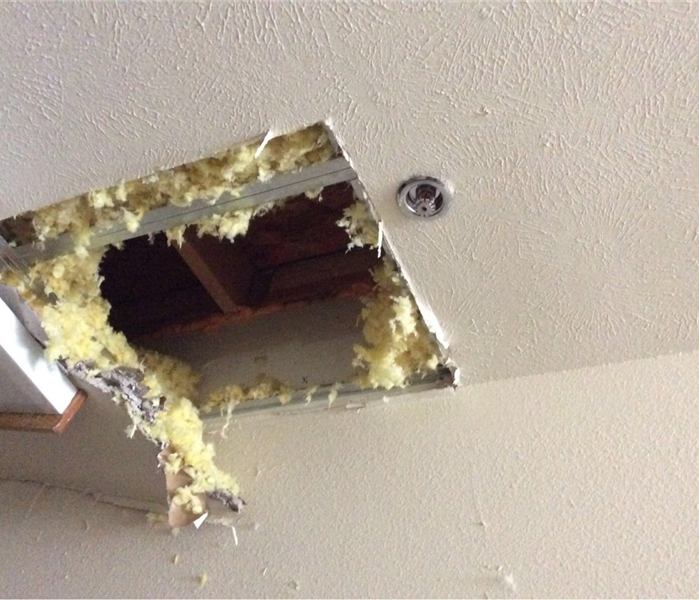 SERVPRO found mold in the attic of this commercial building. Just because we found the primary source in the attic, we were not quick to assume that was the only place mold had been growing. We were very careful to check all over the business because we know that mold spores are able to make their way through the smallest openings, traveling from your attic down to your business.
Whenever you feel that you may have a mold disaster in your home and business you should take the proper precautions asap to help identify and get rid of the problem. You can call a professional to come take a look in your attic or other parts of your home and they will do a thorough inspection. We have special equipment that will find the mold and the source and stop it dead in its tracks.
If you have a fire, water, mold or asbestos disaster give SERVPRO a call today. Our specialized technicians are available for all your disaster needs 24 hours a day, 7 days a week!