Get Home Inspection For Mold BEFORE Purchase
1/31/2018 (Permalink)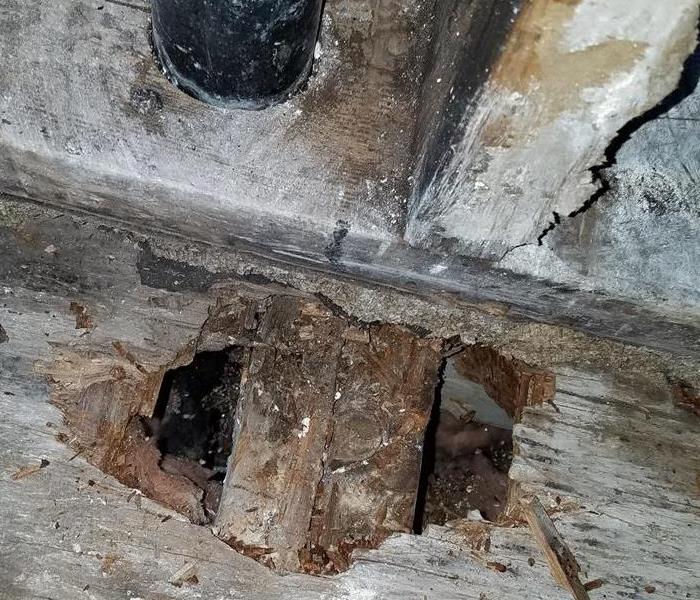 This local homeowner contacted SERVPRO a little to late.
He had purchased his home with a clean disclosure statement from the seller. However, within a short amount of time it became evident that mold was growing rampant in the kitchen and living room area.
A small leak in the walls had gone undiscovered and was creating the perfect growing conditions for mold to thrive in the warm, poorly ventilated environment.
The homeowner noticed a small wet spot in the corner carpet and pulled it up to see mold growing there. After pulling up more of the carpet he could tell the problem was much bigger than he had hoped for.
SERVPRO workers discovered mold not only under the carpet in to the sub floor but it also ran up the walls in the kitchen and living areas.
Had the homeowner contacted SERVPRO before he purchased the home. mold air quality testing could have been preformed and then the he could have negotiated the mold remediation in the price of the home